Post-War Reconstruction in the Netherlands 1945-1965. The Future of a Bright and Brutal Heritage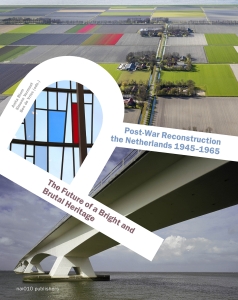 Samenvatting
Boekbespreking van een boek geschreven door Anita Blom, Simone Vermaat en Ben de Vries.
Citeerhulp
Pendlebury, J. (2018). Post-War Reconstruction in the Netherlands 1945-1965. The Future of a Bright and Brutal Heritage. Bulletin KNOB, 117(4), 245–247. https://doi.org/10.7480/knob.117.2018.4.3135
Licentie
Copyright (c) 2018 John Pendlebury
Dit werk wordt verdeeld onder een Naamsvermelding 4.0 Internationaal licentie.