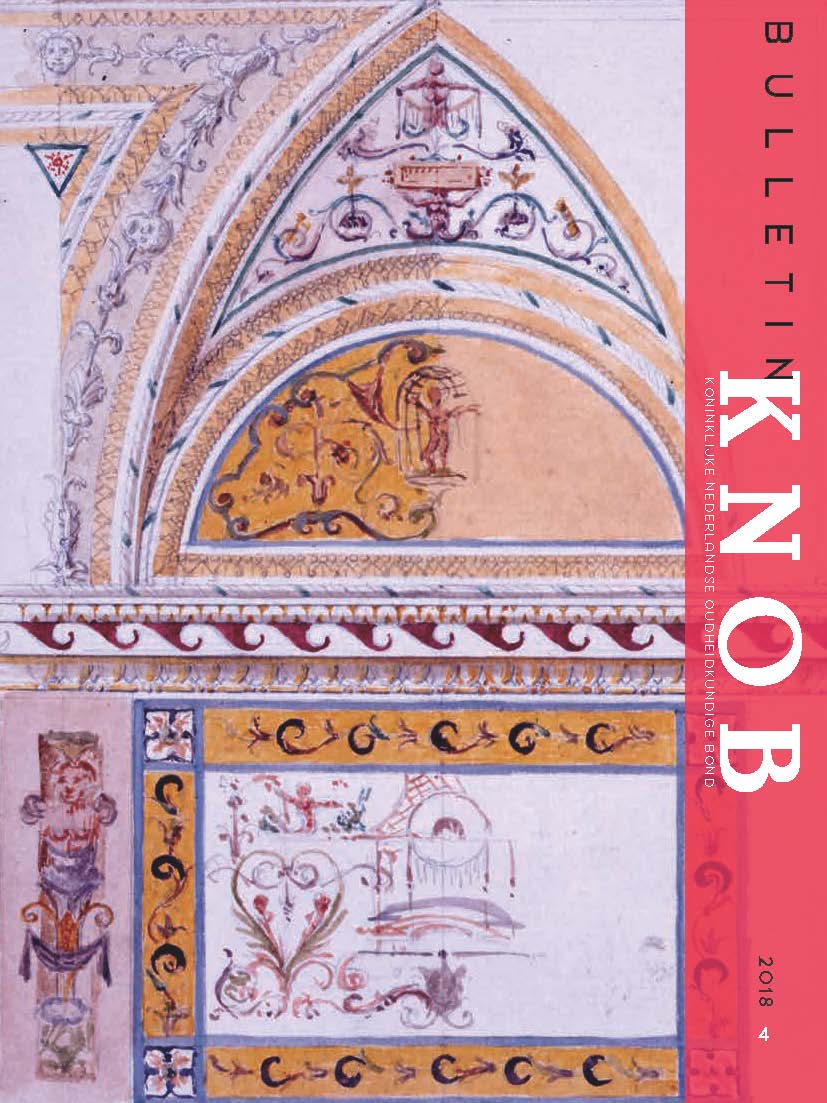 Roby Boes: Rietveld als 'Lebensgestalter'. Vier woningen en een interieur voor de Werkbundsiedlung in Wenen 1929-1932 Gerrit Vermeer en Klaas Koeman: Tuinbebouwing binnen de veste van Enkhuizen. De laatste resten van een groene stad Barbara Laan: 'Hollands binnenhuis'. Nederlandse interieurarchitectuur als studieobject en inspiratiebron in de periode 1870-1920 Publicaties: David Keuning, Bouwkunst en de Nieuwe Orde. Collaboratie en berechting van Nederlandse architecten 1940-1950 (recensie: Lex Bosman), Anita Blom, Simone Vermaat & Ben de Vries (eds.), Post-War Reconstruction in the Netherlands 1945-1965. The Future of a Bright and Brutal Heritage (recensie: John Pendlebury), Linde Egberts, Chosen Legacies. Heritage in Regional Identity (recensie: Gabri van Tussenbroek)
Artikelen
Between 1929 and 1932, Gerrit Thomas Rietveld designed four dwellings for the Werkbundsiedlung architecture exhibition in Vienna. Mounted by the Austrian Werkbund in emulation of the German Die Wohnung exhibition of 1927, its initiator and organizer was the Austrian architect Josef Frank. The Werkbundsiedlung was located in a leafy suburb of Vienna and consisted of 70 fully furnished dwellings designed by 28 Austrian and 4 international architects, among the latter Rietveld. The Viennese model estate served as a manifesto for a new way of living and dwelling geared to an efficient use of...

In 1592, the Enkhuizen town council decided to develop a sizeable urban expansion. As luck would have it, the growth that had justified that decision soon started to falter and the city entered a long period of decline  accompanied by a shrinking population. A growing number of empty plots appeared in both the old and new areas of the city. Over time, and especially in the 1592 extension, those empty plots were filled, not by houses, but by pleasure gardens, vegetable gardens and orchards. By the early nineteenth century there remained only a few streets of close-knit housing; large...

The article provides insight into the phenomenon of the 'traditional Dutch room' as an icon of the Dutch interior from the late sixteenth and early seventeenth centuries, and its role as a research topic and source of inspiration for Dutch architects. Research into the neo-Renaissance in the Netherlands has tended to focus on Dutch architecture with the result that neo-Renaissance interiors, and examples of the historical interior in particular, have been largely overlooked. Nor has there been any general article linking the two together.

This article provides the initial impetus...
Boekbesprekingen