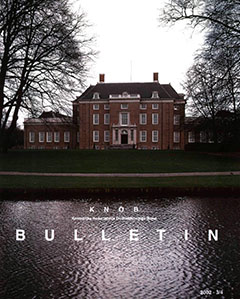 Catharina L. van Groningen: Het slot Zeist en zijn bewoners vanaf 1745 tot 1924.
Artikelen
At the time of its completion in 1686 Zeist castle was the most prestigious project ever realised on the range of hills near Utrecht ('Utrechtse Heuvelrug'). By this project commissioner Willem Adriaan van Nassau-Odijk rivalled with his second cousin, king-stadtholder Willem III, who had made a start with the renovation of Het Loo in the same period. After having been owned by the Van Nassau-Odijk family for sixty years, 'Huys van Zeyst' with the large park and the surrounding grounds was sold to the Zeist Community of the Moravian Brethren in 1745.

So far, the history of Zeist...