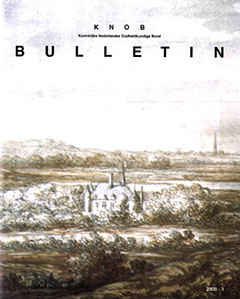 Catharina L. van Groningen: Maarsbergen. Van Proosdijhuis tot kasteel.
Artikelen
Maarsbergen castle is one of the few large houses in the range of hills called 'Utrechtse Heuvelrug' that are still privately occupied. The history of the house dates back to 1134. It was built as deanery of monastic outbuildings of the abbey of Berne. In 1656 Maarsbergen passed into private hands and continued to be so up to the present day.

On the basis of drawings and maps from the 17th century onwards the history of the historical building and its surroundings were reconstructed. Some building-historical research carried out in 1998 shed light on the oldest physically present...