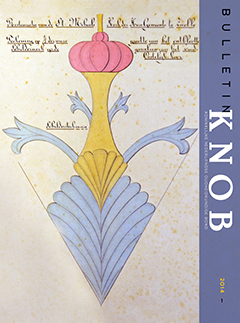 Bianca van den Berg: De bouw van de monumentale Van Beverninghkapel in Gouda Erik Lips: Nederlandse vakantiehuizen in het interbellum (1919-1939). Architectuur geeft vorm aan het buitenleven Jacco Vromen: De 'bemoeijingen' van Koch. P.J.H. Cuypers, F.C. Koch en de restauratie van de Grote Kerk in Zwolle 1875-1898
Artikelen
The Regional Archives 'Hollands Midden' has a fairly complete file on the Van Beverningh Chapel, a monumental burial chapel on the south side of the choir aisle of the St Jans Church in Gouda. The file includes a large number of letters, invoices, quotes and specifications regarding the purchase, construction and maintenance of the burial chapel. The client, Gouda citizen Hieronymus Van Beverningh (1614-1690), held important posts in the municipal government of Gouda and became member of the Staten-Generaal (a forerunner of the Dutch parliament) in 1653. In 1655, he married Johanna le...

This article discusses the architecture of Dutch holiday homes built between 1918 and 1940. It analyses how these houses relate to their natural surroundings and to idealized conceptions of holiday life. The study is based on contemporary literature on the design of holiday homes and on a close reading of several architectural examples.

In the Netherlands the economic growth of the 1920s, the introduction of summer holidays and the increasing popularity of spending leisure time outdoors contributed to the growing demand for holiday retreats in the woods or moorlands, near the...

By the second half of the nineteenth century, the Grote Kerk, or St-Michael's Church, in Zwolle was in bad repair indeed. Initially, in 1875, the Reformed congregation only considered repairing the church windows. Eventually, under the supervision of government advisor P.J.H. Cuypers (1827-1921), the church underwent a large-scale restoration. It was one of the largest early restoration projects in which the Board of Government Advisors for Monuments of History and Art played an advisory part. The restoration itself took place under the management of Zwolle's native architect F.C. Koch...