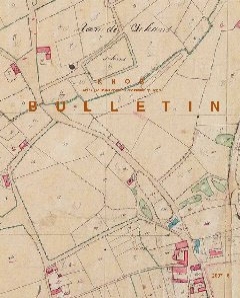 Redactioneel (Rob Dettingmeijer). Wim Denslagen: Boerenbedrog. Michel Lascaris en Hans Renes: Vluchtschansen in Midden-Limburg. Boerenschansen uit de l6de en 17de eeuw als schuilplaatsen voor de plattelandsbevolking. Radboud van Beekum: Cornelis van de Linde: Bouwer voor de Nederlandsche Handel-Maatschappij (NHM).
Artikelen
It is strange that in the Netherlands towns and villages can be protected, but old landscapes can't. Although the legislator did offer this possibility in the Nature Conservation Act of 1998, it has not been taken advantage of so far. Nevertheless, this ought to happen on penalty of losing the last remnants that have been preserved of the cultural-historical landscape. Why haven't any landscapes been protected vet? This is probably due to a widespread repugnance to actions originating in nostalgic feelings among the general public. Moreover, another factor here is that ecological nature...

In the southern provinces of the Netherlands and the neighbouring parts of Belgium traces have been discovered of an interesting group of 'farmers' entrenchments', small fortifications from the Early Modern Period. Between the sixteenth and eighteenth century, a period of frequent warfare. many villages and hamlets built simple fortifications as refuges for the population and their cattle. Some of these refuges were located close to the villages, other examples were  built in less accessible terrains such as stream valleys.

In this article, an inventory of these small...

After his education as an architect Cornelis van de Linde, a farmer's son from the province of Zeeland (* 1886), became office manager in the employment of K.RC. De Bazel. The latter was highly respected as some kind of spiritual representative of his colleagues. He was a leader to Van de Linde as well, although he remained level-headed (typical for a native of Zeeland) with respect to De Bazel's theosophical meditations.

De Bazel had the supervision of the design of the principal building of the Nederlandsche Handel-Maatschappij (NHM) in Amsterdam, but Van de Linde played an...