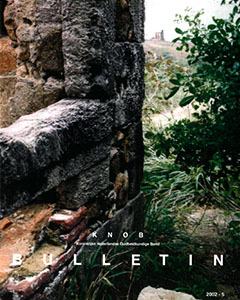 Oscar F. Hefting: Fort Oranje boven. Inventarisatie van historische en archeologische informatie met betrekking tot Fort Oranje in 'Hollantsch Brasil'. Hannedea C. van Nederveen Meerkerk: Twee Zeeuwse forten. Van der Dussen en Ghijsseling, de forten van twee Zeeuwse kooplieden op Brasielsche kust. Hannedea C. van Nederveen Meerkerk: Projeto Trilha dos Hollandeses. De geschiedenis van een soldatenpad en zijn bruggetje.
Artikelen
Along the Northeast coast of Brazil, fortresses and fortifications were built by the Dutch at strategic locations and the fortresses conquered from the Portuguese were strengthened and expanded. In total 39 fortresses and fieldworks were built in 'New Holland', which indicates that a good defense was considered very important. In order to be able to execute the plans for this 'Atlantic Wall' in 'the New World' materials and architects were brought along from the mother country.

However, the colony only existed for a short while. Internal controversies, profits from the sugar...

In the seventeenth century European expansion extended to foreign coasts all over the world. From icy seas to palm-shaded beaches discoveries were made, settlements arose and military actions were undertaken, when necessary - and obviously this always seemed to be the case.

The Dutch followed the trend of the times, exploring the Asian, African and American continents, even as far as Antarctic and Australian regions. After the rise and fall of a handful of private companies, the East India Company for trade and commerce in the Far East (VOC, 1602) and the West India Company for...