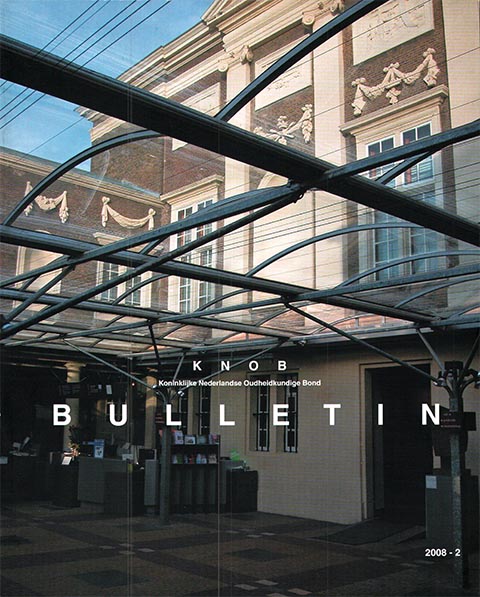 Dakloos (D-J. de Vries). Wim Hupperetz: Cultuurhistorie en ruimtelijke kwaliteit van de historische binnenstad. Het geheugen van een straat als inspiratiebron. Hans van den Heuvel: Glazen overkapping van binnenplaatsen: Te veel zorg breekt het glas? M.S. Verweij: Transparant maar niet open: overkapping van de binnenplaats van het Provinciehuis te Groningen.
Artikelen
Until recently cultural planning was a term used to refer to a relatively new field of policy that had come into vogue since the Belvedere Policy Document. Since the Spatial Planning Memorandum (2006) this term has been deleted from policy idiom and replaced by the term 'spatial quality'.

The term cultural planning and now spatial quality is regarded as the universal remedy brought forward from the Belvedere point of view since 1999. But does a workable framework providing insight into an integral vision actually exist? It requires more than just a...

The phenomenon of (glass) roofs of courtyards of listed buildings during the past three decades became the subject of a research with respect to Dutch heritage. An inventory was made of 25 objects. In chronological order ten listed buildings are brought up which stirred up the most interesting discussion. The role of the RACM is central to the appraisal of plans and recommendations concerning the addition of a new modern layer to an existing and acknowledged listed building. In the course of nearly 30 years a trend is apparent in the advice given, moving from an 'in...

Buildings of historical and artistic value to a great extent derive their cultural-historical value from changes realized through human involvement. A building is subject to wishes and requirements and those may vary for each generation or, in some cases, even disappear altogether. The assignment of conservation consists largely of guidance of such transformation processes. Conservation tries to give new developments in a listed building a place of their own, with minimal damage to the historical character and without putting up too many obstacles.