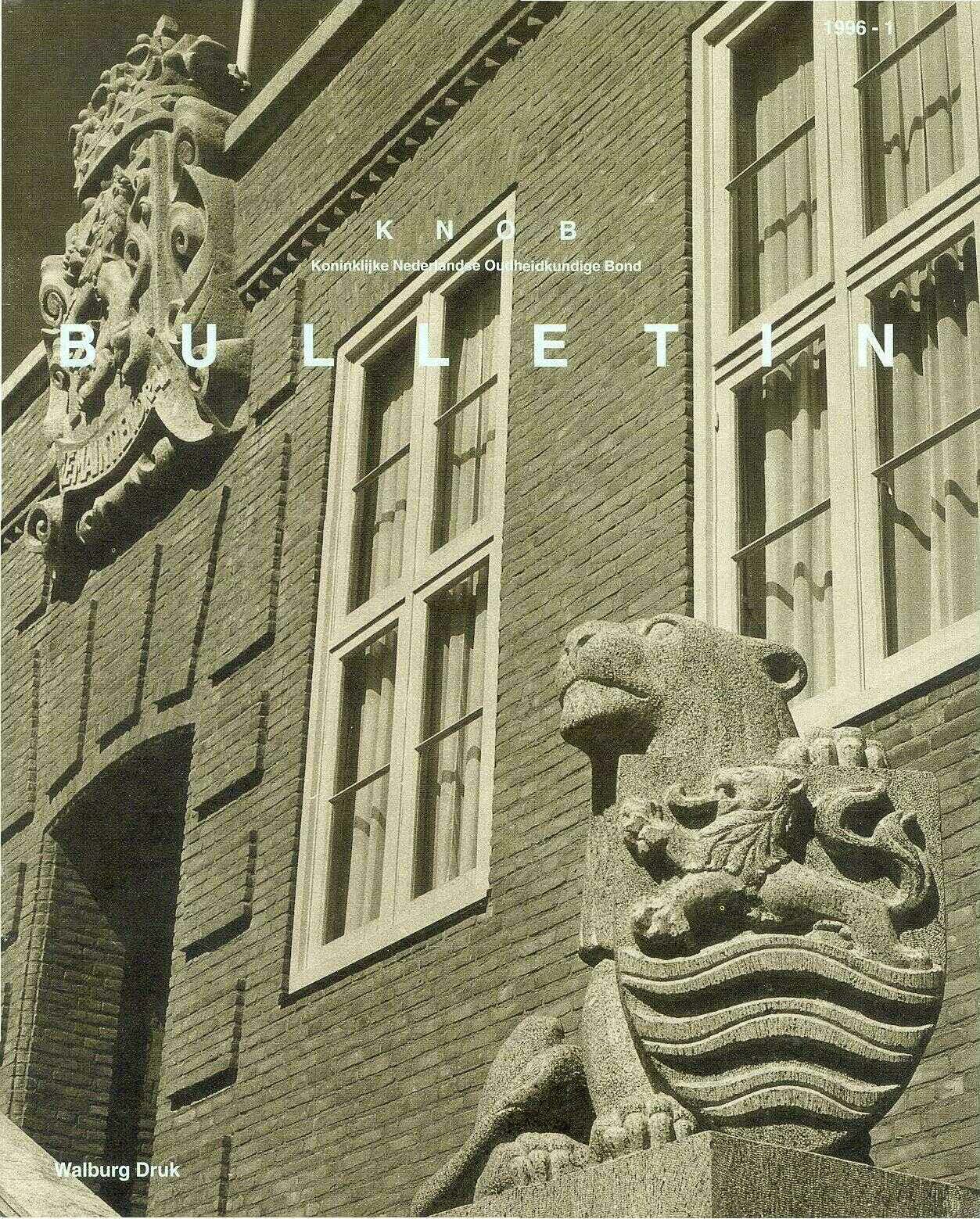 Lex Bosman: De oratie van M.D. Ozinga (1948), het ontstaan van de gotiek en het probleem van stijlperioden. Edwin Paar: De 'Nederlandse school' der fortificatieleer en de theoretische en praktische invloeden op de Portugese militaire architectuur in de zeventiende eeuw. Bernadette C.M. van Hellenberg Hubar en Wies van Leeuwen: Luctor et Emergo. Een voorzet voor het post-MIP aan de hand van twee bedreigde hoogtepunten uit het oeuvre van rijksbouwmeester Gijsbert Friedhoff.
Artikelen
In 1947 M.D. Ozinga was appointed at an art-historical institute of the university as the first professor of the history of architecture in The Netherlands. During his first years as a professor his previous work at the Dutch Historic Buildings and Monuments Commission provided him with material for research into the architecture of the Middle Ages. In the inaugural lecture delivered when he officially accepted the professorship in 1948, he tried to find the causes of changes in Medieval architecture, notably the rise of the Gothic style.

In foreign literature possible...

The 'Dutch school' of fortification theory influenced Portuguese military architecture in the seventeenth century in two ways. On the one hand, shortly after the Restauraçao (1640), two engineers, Cosmander and Gillot, came to Portugal from The Netherlands and fortified several Portuguese cities, thus introducing the Dutch tradition, which greatly influenced the practical execution of Portuguese fortification architecture for a long time.

On the other hand, there was also great influence from The Netherlands through treatises on fortification architecture. These treatises were...

The government-architect Gijsbert Friedhoff (1892-1970) left an important mark on the architecture of the Dutch state after World War II, when large parts of The Netherlands had to be rebuilt. The works of this period, known as the post-war reconstruction architecture (1946-1965), are at the moment seriously threatened by developments in building and city planning.

The crucial problem is that most of the post-war reconstruction architecture is too young to be protected by the Historic Buildings and Ancient Monuments Act 1988, which applies a terminus ante quem of minimal 50 years....