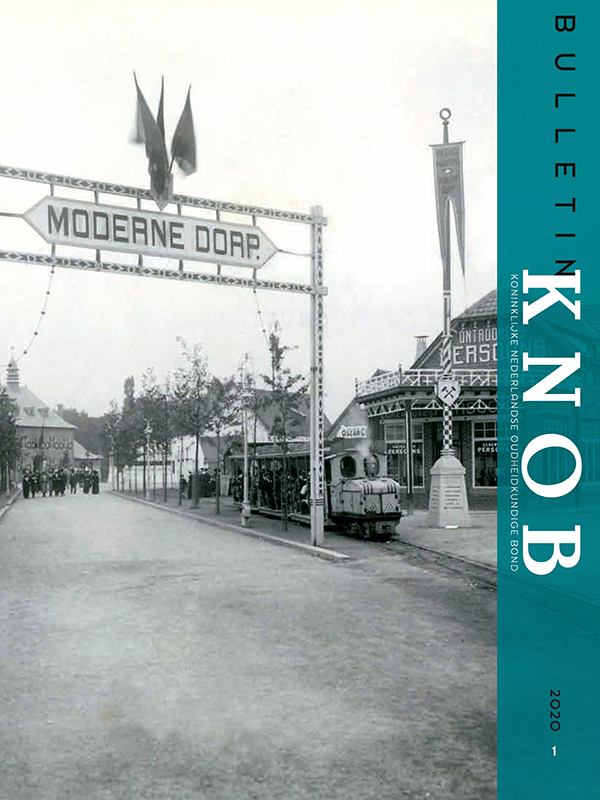 Reinout Rutte Antoon van den Wijngaerdes tekeningen van steden in de Nederlanden. Inventief geconstrueerde stadsgezichten voor Filips II Minke Walda Bouwen in de krimpende stad. Renovatie, functieverandering en vergroening in Haarlem en Leiden rond 1800 Hannes De Zutter Een nieuw platteland bouwen. Het Moderne Dorp op de Wereldtentoonstelling van 1913 in Gent en de Belgische modelschool
Het nummer is ook als gedrukte uitgave online te bestellen.
Artikelen
Views of twelve cities in the Low Countries by the Flemish artist Antoon van den Wijngaerde (c. 1510-1571) have survived: Amsterdam, Brugge, Brussels, Damme, Dordrecht, Duinkerke, Gravelines, 's-Hertogenbosch, Leuven, Mechelen, Sluis, and Utrecht. Van den Wijngaerde was known for his mastery of topographically accurate and beautiful depictions of cities. The artist entered the service of Philip II in 1557 and between 1557 and 1561 he produced panoramas of cities in the Low Countries for the Spanish king. Between 1562 and 1571 Van den Wijngaerde travelled the length and breadth of Spain,...

This article provides an insight into private building practice around 1800 in the shrinking cities of Haarlem and Leiden. Studies of private building practice in the long eighteenth century have tended to focus on the renovation and modification of substantial private homes and country houses. Interest in urban transformation in periods of decline has only recently started to grow.

The archival sources consulted for this article come from Leiden and Haarlem and cover the period 1800-1810. These documents make it possible to reconstruct part of the private building practice in a...

In the summer of 2013, the Vlaams Agentschap Onroerend Erfgoed (Flemish Immovable Heritage Agency) investigated a modest little school building in the vicinity of Ghent (Belgium). The old building proved to be a reconstruction of the model school in the Modern Village, a Belgian government pavilion of great social significance at the 1913 World's Fair in Ghent. The model school is the only surviving building from the Modern Village.

Since this discovery, further investigations by the heritage agency have revealed the dearth of scholarly studies of either the Modern Village or the...