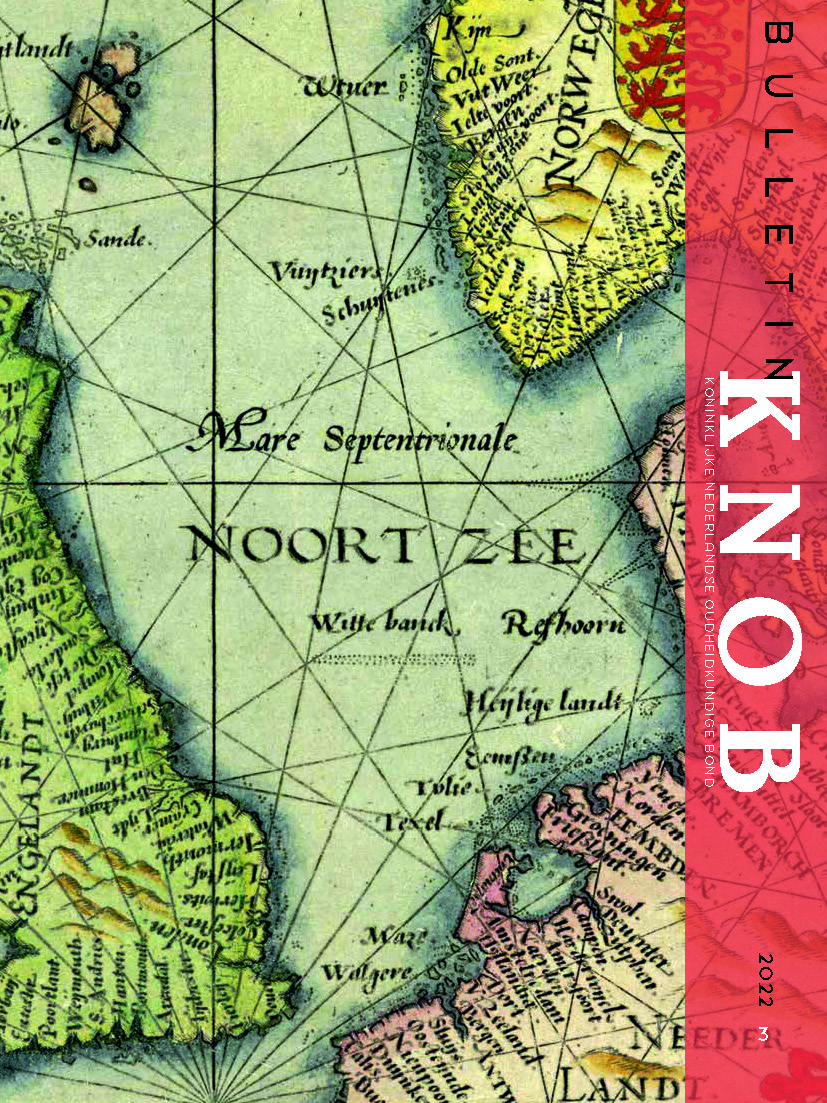 Artikelen
Jaap Evert Abrahamse en Erik Schmitz 'Batavische constantie'. De verdediging van Amsterdam in het Rampjaar 1672
Reinout Rutte en Yvonne van Mil Stedenpatronen rondom de Noordzee van de dertiende tot en met de eenentwintigste eeuw
Dániel Moerman De aanleg van regenbakken in vroegmodern Deventer

Boekbesprekingen
Constant van Nispen, Eduard Cuypers, architect met een eigen koers (bespreking Wilfred van Leeuwen)
R.-J. Baanders, A. Baanders-Buisman, Architectenbureau Baanders. Van jugendstil naar modernisme
(bespreking Evelien van Es)
Michiel Kruidenier, Architect Jan Sterenberg en het wonen in de jaren '70. Groeikernen en woonmilieus
(bespreking Simone Rots)
Artikelen
Based on archival research, this article describes the actions taken by the city government to put Amsterdam into a state of defence during 1672, the so-called Disaster Year. Particular attention is paid to the spatial consequences of these measures. In the spring of 1672, the Dutch Republic was attacked by an alliance between France, England, Cologne and Münster. The French army's advance was eventually halted on the border of the province of Holland by dint of flooding the polders. In 1673, the tide of the war turned in the Republic's favour, and hostilities ceased in 1674.

In...

Contemporary urbanization patterns around the North Sea can only be understood by looking at their long-term development and studying how these patterns arose and evolved over the centuries. If we look no further back than the Industrial Revolution, we get a distorted picture. The fact is that urbanization patterns were for the most part already established before that period, as can be clearly seen in the composite map showing all the cities and all reference years.

Major port cities like Hamburg, Amsterdam, Rotterdam and Antwerp emerged during the late Middle Ages. Many...

In recent years, many old cisterns for the collection of rainwater have been discovered in Dutch cities, in particular in Amsterdam. Such rainwater cisterns were for centuries an important source of fresh water. Most date from the second half of the sixteenth century onwards. They were especially prevalent in the western provinces, where the ground and surface water were mostly unpotable due to salinization and pollution. However, rainwater cisterns are also known to have existed in the eastern parts of the country. Yet very little is known about the architectural history of these...
Boekbesprekingen